Home Improvement Handyman Services for Superior, Colorado
White Knight Renovations is here to help you with any projects you need.  Everything from small maintenance jobs to large remodel projects.
Feel free to check out the website, see my work and when you're ready contact me with any questions and to set up a free estimate / consultation.
Best wishes!
Tristan
White Knight Renovations LLC
Superior, Colorado.
What Do You Know?
New to Superior? Relocating here? Just interested in the town of Superior, Colorado?
Here's some information to get you started.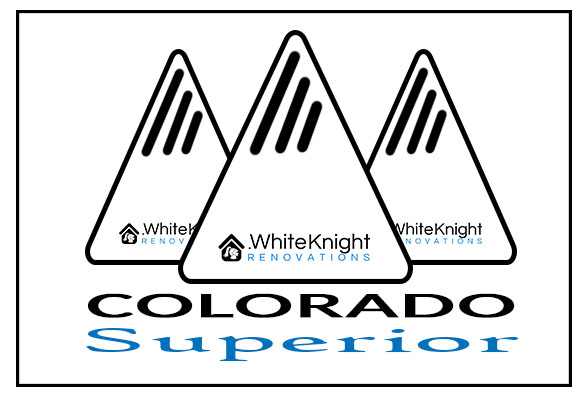 Superior's history is one of coal mining. The first mines in the area were developed in the late 19th century. Coal was discovered on the Hake family farm in 1894, and recollections of members of pioneer families in Superior, including the Hakes and Autreys, are preserved as part of the Maria Rogers Oral History Program at the Carnegie Library for Local History in Boulder, Colorado.[7] The town was reportedly named after Superior, Wisconsin.[8]
Mining was the major force in Superior's history until the Industrial Mine closed in 1945. Subsequently, many people moved out of the area and the Town evolved into a quiet ranching and farming community. Superior's population hovered around 250 until the late 1990s, when subdivisions were built in the town and the population rose 3,433.7% to 9,011 by 2000.
Click here for more information at Wikipedia.
Click Here for the Superior Official Website
  ren · o · vate  - Verb:   To repair, improve, transform, modernize, remodel.