Home Improvement Handyman Services for Erie, Colorado
White Knight Renovations is based in Erie, CO. I'm here to help you with any projects you need.  Everything from small maintenance jobs to large remodel projects.
Feel free to check out the website, see my work and when you're ready contact me with any questions and to set up a free estimate / consultation.
Best wishes!
Tristan
White Knight Renovations LLC
Erie, Colorado.
What Do You Know?
New to Erie? Relocating here? Just interested in the town of Erie, Colorado?
Here's some information to get you started.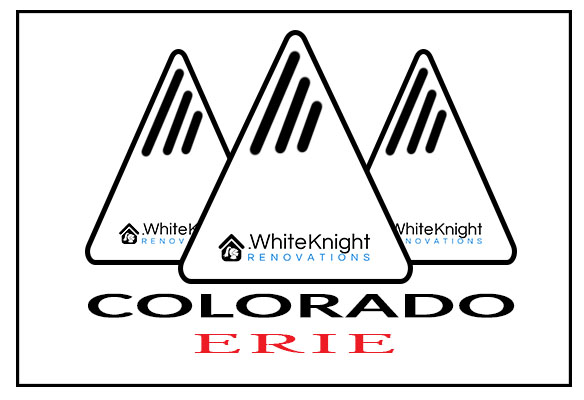 The Town of Erie is a Statutory Town in Boulder and Weld counties in the U.S. state of Colorado. The population as of the 2010 census was 18,135,[7] up from 6,291 at the 2000 census. Erie is located just west of Interstate 25, with easy access to Interstate 70, Denver International Airport and Colorado's entire Front Range. Erie's Planning Area spans 48 square miles (120 km2), extending from the north side of State Highway 52 south to State Highway 7, and between US 287 on the west and Interstate 25 to the east.[8] Erie is approximately 35 minutes from Denver International Airport, 25 minutes from Denver and 20 minutes from Boulder.
The town was named after Erie, Pennsylvania, the former home of an early settler, Richard Van Valkenburg.[9]
Click here for more information at Wikipedia.
Click Here for the Town of Erie Official Website
  ren · o · vate  - Verb:   To repair, improve, transform, modernize, remodel.