Home Improvement Handyman Services for Broomfield, Colorado
White Knight Renovations is here to help you with any projects you need.  Everything from small maintenance jobs to large remodel projects.
Feel free to check out the website, see my work and when you're ready contact me with any questions and to set up a free estimate / consultation.
Best wishes!
Tristan
White Knight Renovations LLC
Broomfield, Colorado.
What Do You Know?
New to Broomfield? Relocating here? Just interested in the city of Broomfield, Colorado?
Here's some information to get you started.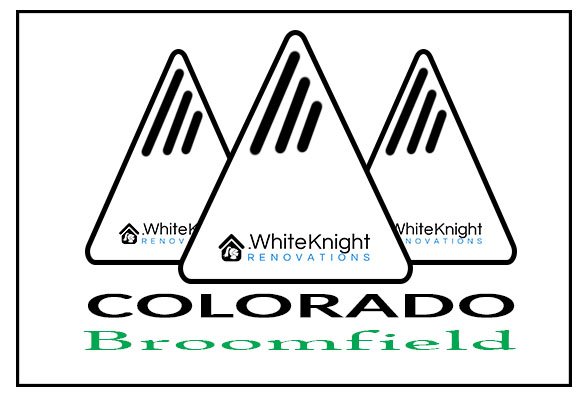 The municipality of Broomfield was incorporated in 1961 in the southeastern corner of Boulder County. While it is unsure how it received its name, most researchers guess it's from the broomcorn grown in the area, a tall sorghum that farmers sold for use as brooms and whisk brooms. Over the next three decades, the city grew through annexations, many of which crossed the county line into three adjacent counties: Adams, Jefferson and Weld. In the 1990s, city leaders began to push for the creation of a separate county to avoid the inefficiencies of dealing with four separate court districts, four different county seats, and four separate county sales tax bases. It also had longstanding political differences with Boulder County[clarification needed] which impelled it to separate. Broomfield reasoned that it could provide services more responsively under its own county government, and sought an amendment to the Colorado State Constitution to create a new county. The amendment was passed in 1998, after which a three-year transition period followed. On November 15, 2001, Broomfield County became the 64th, newest, and smallest county of Colorado. It is also the most recently created county in the United States, if county equivalents are not included.[10]
Click here for more information at Wikipedia.
Click Here for the Broomfield Official Website
  ren · o · vate  - Verb:   To repair, improve, transform, modernize, remodel.